Privacy Policy
MedAdvisor takes the privacy and security of your personal health and medical data very seriously.
At MedAdvisor, nothing is more important to us than the protection of your personal information, including data we keep on your behalf regarding your prescriptions and medications.
Below we've summarised key aspects of our privacy policy that define how we handle your personal information.
Alternatively you can download our full privacy policy:

MedAdvisor Privacy Policy - last updated 10/09/2020
PDF (169KB)
To learn more about how MedAdvisor manages privacy for those utilising the Carer Mode® facility in the Carer Mode® Privacy section below.
To read our full terms & conditions for users and pharmacies, click here.
---
Collection
To provide the MedAdvisor Service, the key personal information we collect about you is:
information to register you for the MedAdvisor Service
information about your prescriptions filled at MedAdvisor Network Pharmacies, and
information about how you use the MedAdvisor Service, to tailor our service to you.
You can add other information, such as your health and medical profile and notes about different prescriptions.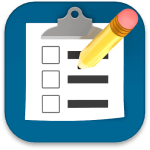 ---
Choice
You have choices about what information you provide to MedAdvisor. Primarily, MedAdvisor collects, holds, uses and discloses your personal information to:
provide the MedAdvisor Service to you (including the mobile App)
enable access to your nominated 'favourite' pharmacy
With your consent:
share the information with any nominated medical practitioner or other health professional involved in your care
enable optional access by a caregiver, via the MedAdvisor Carer Mode® Consent Form (see below), and
enable MedAdvisor to access your personal information to respond to your requests for technical support.
You may also, at your election, disclose information using the MedAdvisor Service to your doctor or pharmacist, caregiver or anyone else.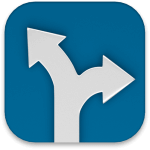 ---
Security
We use best practice security safeguards to protect your privacy and the personal information entrusted to us. We will only ask you for the essential information we need to collect to provide the MedAdvisor Service to you. Your prescription and personal information details are stored securely on our systems and can only be viewed by pharmacy staff and, with your consent, your doctors, your caregiver or MedAdvisor.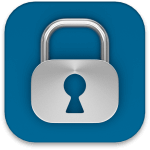 ---
Accessibility
We will give you access to your personal information, and correct it if we've got it wrong. We will listen to your feedback and answer your questions about our privacy practices.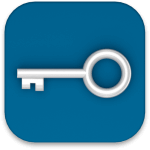 ---
Fair Practice
We will not sell your personal information to others.
We will not provide your personal information to others to allow them to market to you.
We will not send your personal information overseas.
We will de-identify your personal information, and put it in aggregate form, if we use it for market research or business development purposes.
---
Trust
We recognise the trust you place in us to safeguard your privacy. Our privacy commitments are and will remain a fundamental part of our business, and will apply to everyone who has a relationship with MedAdvisor, including patients, clients, and visitors to our website. These commitments may well grow as our business grows and we develop new ways to interact with you, but rest assured that we will keep you informed about these changes through our updated policies.
---
Carer Mode® Privacy

MedAdvisor's Carer Mode® capability allows a user to assist family members with their medication management by adding their information to the carer's MedAdvisor account.
This allows the carer to view, access and action all MedAdvisor information and features on behalf of those individuals.
Carer Mode® can be used by:
a parent managing their child's medication
a spouse managing their partner's medication
children with elderly parent(s), where the child is managing medication for the elderly parent(s)
formal and informal carers that assist with medication management (outside of a family relationship)
Carer Mode® access is initiated by a pharmacist providing a MedAdvisor activation code to the carer enabling access to the cared for individual's MedAdvisor records.
Where pharmacists provide activation codes to carers, they must confirm that either:
The cared for individual is a child under 16 years old and the carer is the parent or legal guardian.
OR
The carer is a person exercising an enduring power of attorney.
OR
The cared for individual has completed a signed MedAdvisor Carer Mode® Consent Form and supplied it along with appropriate identification.
For more information, download the MedAdvisor Carer Mode® Consent Form:

MedAdvisor Carer Mode® Consent Form - last updated 16/10/2014
PDF (320KB)