Coronavirus (COVID-19): MedAdvisor can help.

Click here

;
Benefits of MedAdvisor for your pharmacy
Increased Adherence
Use of MedAdvisor leads to increased adherence of ~20%, which means more pharmacy visits and script fills - leading to increased revenue for your pharmacy.
Increased Customer Loyalty
The convenience of MedAdvisor creates increased customer satisfaction and engagement, leading to greater customer loyalty of up to 97%.
Increased Scripts On File
Offering your patients the convenience of pre-ordering, which requires them to leave their scripts at the pharmacy, means you can grow your Scripts on File.
Improved Workflow
Process App and SMS script orders at a time that suits you, enabling better management of dispensary workflow so you can spend more time with patients.
Improve Stock Management
The use of MedAdvisor allows patients taking high cost medicines or Insulin Pump Consumables to order their products in advance, ensuring you have the right stock at the right time.
Drive Demand For Health Services
Users can browse and learn about the services you offer and make a booking from directly within the App, leading to increased awareness and demand for services.
"MedAdvisor is becoming more and more popular, with people able to use it wherever they go, whether at work, at home and even on holiday" - Channel 7 News

4.6


2,071 Total

4.7


468 All Versions

4.4

7,209 Likes
Calculate your Revenue Opportunity
This calculator assumes
Adherence for MedAdvisor users of 66% and non-MedAdvisor users of 54%, based on existing MedAdvisor adherence data across 1600 pharmacies
Average 3 regular monthly medications per patient
Revenue per script of $40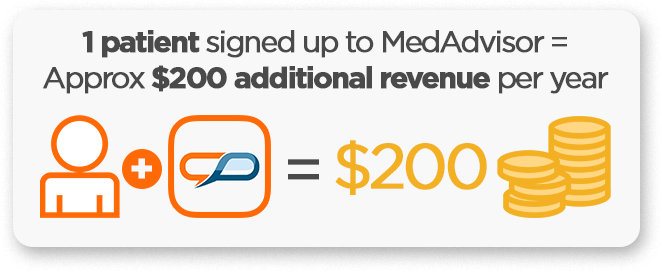 Meet Clint from Moama Pharmacy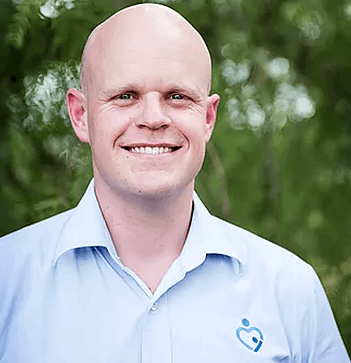 As an owner of an independent pharmacy in regional NSW, I have been experiencing similar challenges as most pharmacies, such as competition from discounters, PBS reforms etc. I have had to think critically about who we are, who we service and what they want from us.
Consumers are looking for value for money, but this doesn't necessarily mean a cheaper price.
Click below to read what motivated me to join MedAdvisor and our results so far.
MedAdvisor Case Study
Discover all the features of PlusOne
and unlock your full potential today
MedAdvisor App
SMS Reminders
Voice Reminders
Script Tracker
Health Services
Customer Communications
Script Owing
Business Insights